>

PointsBet Casino Review
Last update April 3, 2023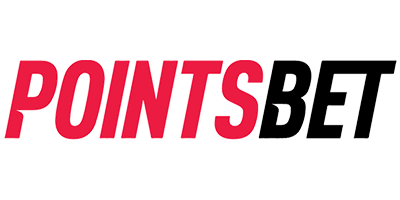 Must be 19+ to participate. T&Cs apply. Play Responsibly
Main info
| | |
| --- | --- |
| Min Deposit | CAD$5 |
| Games | 20+ |
| RTR | 90% |
| Payout | Visa, MasterCard, ACH, PayNearMe, PayPal |
| Licence(s) | Indiana Gaming Commission |
| Live chat | |
| VIP program | |
Main info
| | |
| --- | --- |
| Min Deposit | CAD$5 |
| Games | 20+ |
| RTR | 90% |
| Payout | Visa, MasterCard, ACH, PayNearMe, PayPal |
| Licence(s) | Indiana Gaming Commission |
| Live chat | |
| VIP program | |
PointsBet Bookmaker in Ontario
This sportsbook is one of the legal sportsbooks in the gambling industry to take bold steps to incorporate something unique to their platform. You will find high-risk betting formats on this platform more than anywhere else in the market. These high-risk markets are also rewarding.
Apart from the high-risk betting formats, the sportsbook allows players to enjoy a conventional menu of betting lines. The platform has a cool, high-quality mobile app that makes everything easier for players. New players will find it easy to use the app as it is created for intuitive usage. As a new player, you are eligible for a $2000 second chance bet offer that can be used to wager on different sports. We can all agree that this bonus is way above average.
If you are an Ontario player looking to know all about PointsBet Bookmaker, you are in the right place. This article will take you on a walk that will show you all you need to know about the sportsbook, so hang tight.
A brief overview of the PointsBet bookmaker in Ontario
A brief breakdown of the sportsbook will allow you to get closer to making the best value from playing on the platform. All the information in the table below is authentic and collected from reliable sources. You will find a simple breakdown of all the companies below.
| | |
| --- | --- |
| Sportsbook | PointsBet Sportsbook |
| Owned by | PointsBet Holdings LTD |
| Founded | 2019 |
| Official website | Pointsbet.com |
| Languages available | English |
| Customer Support | Live Chat, Email Support, Phone |
| Email | [email protected] |
| Phone | 13-PBET (13 72 38) |
| Live streaming | Yes |
| Payment methods | Visa, MasterCard, ACH, PayNearMe, PayPal |
| Minimum deposit | $5 |
| Security | SSL encryption |
Review of PointsBet bookmaker in Ontario
PointsBet is a new sports betting platform that has drawn the attention of many players in Canada. A good number of Ontario players now place their bets on this platform. The sportsbook is known for providing the best spread betting in the industry. Players who choose this platform will continually receive bonuses and other worthwhile rewards.
PointsBet operates on regulatory laws that ensure that all its services are legit and fair. This means that all the odds provided by the platform are audited to ensure fairness. Players who are not stable enough to play on a desktop and on a computer, devices can download the sportsbook app and enjoy sports betting like never before. The mobile app and sportsbook site are designed to accommodate players' betting needs. Whenever you run through a technicality beyond your skill level, you can reach customer care, and you will be offered premium support.
What You'll Find at PointsBet Sportsbook Ontario
We know you are already curious about what you will find at PointsBet Ontario sportsbook, so we will reduce your curiosity by telling you exactly what you will find. New players are welcomed with a massive welcome reward. You will also find other fantastic offers as you play.
You will find a sleek, elegant website, ready to use and easy to navigate. The dark red and black setting sets you in the mood to make critical decisions. Regardless of the background, you can read everything on the site relatively easily.
You will also find decent customer support ready to offer you the best support at any time of the day.
Best Features at PointsBet Ontario Betting Site
PointsBet covers all the cool features that make modern betting enjoyable. You will find all the conventional features that every online betting platform has. Players can make the point spread bets, money lines, totals, prop bets (player and team props) and even future bets. All the major markets are available, and players can wager on hundreds of games with different bet options. Some of the most notable features you will encounter on the platform include:
PointsBetting: To better explain what PointsBetting is, an example is needed. If you make a $10 PointsBet on the Boston Celtics -4, it will pay $100 if the Celtics are victorious by 14 points; that is $10 X the Celtics winning by more than 10 points over the spread. Similarly, if the Celtics lose by 6 points, you will bear a $100 loss. This type of betting is open for spreads, totals, and player props. This feature is unique to this platform as it is on other major sportsbooks, so make sure you understand it better before trying it out.
Early cash out: This is an exit strategy set up by the sportsbook to help you cut down on any possible loss. Players can request cash outs as the game is still playing. This means that players do not have to wait for a game to conclude naturally to access their winnings. You should know that the cash out will not pay you the exact value you were supposed to get, but it is still a decent option.
Odds boost: If you are betting on local teams, there are good chances that you will enjoy boosted odds. PointsBet offers players parlay boosters and other promos that make the betting experience twice as enjoyable.
PointsBet Live Betting in Ontario
Every platform offers live betting, and this is because most players demand this betting option. For players who have no idea what live betting is, it is a betting type that allows you to make in-play bets. This means players can still wager on a game even if it has started. This type of betting does not offer stable odds; as the game progresses, the odds change depending on what happens. PointsBet offers a stable and deep live betting market that players can explore.
The live betting section is quite easy to navigate; even new players can find their way around the live betting section. You will find plenty of betting opportunities in this section.
A live betting feature that players have widely accepted is Lightning Bets. This allows bettors to wager on each play and drive of the NBA, soccer, NFL, and college basketball. This covers even the world cup. This has gained popularity in PointsBet. The live betting section allows wagers on props, both teams and player props, spread and so on; as we have mentioned already, the odds change as the game goes on. This means that if Celtics are playing Toronto Raptors and the pregame odds for Toronto Raptors to win is +400, the odds reduce when Toronto Raptors are winning in the game. Thus, players who want to enjoy PointsBet Live betting should be prepared to keep track of the odds as the action unfolds.
Live Streaming on PointsBet Sportsbook
We can all agree that live streaming has become extremely important. This has become a common trend in the betting industry. Players want to be able to watch games as they place bets. PointsBet covers all the possible needs of players, and it provides live streaming services. This means that players can stream live games while they make wagers. This has nothing to do with the quality of the live betting section. Players interested in watching the games before making bets can easily watch the games and make decisions.
This will allow you to keep track of all the events in the game. Through live streaming, you can make better decisions. This sets PointsBet above many competitors. You will find that only a handful of top betting sites offer live-streaming services. The games are broadcasted in real-time in HD. The live tracker system in this platform is yet to reach its peak, but at least players still have a way to keep track of the stats as the game progresses.
Bet Types Available
To serve the needs of different players, PointsBet provides different bet types that players can take advantage of. Players with different needs will find a betting type that suits them the most, and this will help them secure wins. Some of the available bet types include;
Moneyline: this bet type is considerably popular, and many new players start making moneyline bets before they get the hang of the betting system and switch to other betting types. A moneyline bet is simply a wager on who will win a game. You do not care about the margin by which the team wins; even if the team wins by 100 points or 1 point, it is all the same. You might be wondering how the odds are regulated. Well, the favourite team gets lesser odds, and the underdog has bigger odds.
Props bet: players who do not want to be on the direct outcome of the game can play prop bets. This type of bet allows players to wager on events that have no real effect on the game's outcome. This can be a bet on an individual player or a team. In soccer, you can wager on a player getting a yellow card. You can wager on a player getting a free throw in the NBA section. The prop market is endless, and there are many possibilities that a player can wager on.
Point spread: this wager allows you to wager in the margin by which a team wins or losses. Unlike the moneyline, the wins do not matter; the margin of the wins or losses matters.
Some other available bet types include
Under/over bets.
Parlays.
Totals.
Future bets.
Teasers and so on.
Sports Markets Offered by PointsBet Sportsbook Ontario
The sports market in PointsBet is very comprehensive. You will find a wide range of leagues and games to wager on. You will find all the professional sports in North America in this sportsbook. Some of the available sports markets include;
College Football: Many bettors now enjoy wagering on NCAA football. You will find an all-encompassing market that offers NCAA betting. You will be covered all through the season. You will be able to make spread bets on teams and also make future wagers in this market.
NFL: The platform is big on NFL betting. There are special promotions for NFL games as well. Players can make live wagers on NFL games as well as parlay bets.
NBA Betting: The NBA market is integrated into almost every online player can wager on money lines, Under/Over, Parlays, totals and spread in this market. A wide range of prop bets is also available in the NBA market.
You will find other leagues in this sportsbook, which include:
WNBA.
Boxing.
Cricket.
Darts.
Esports.
Football.
Motorsports etc.
Bet with the PointsBet App in Ontario
Many players are on the go, meaning they have to find a way to play on the go. This is where apps come in handy. Players can enjoy sports betting on the PointsBet App.
The app is similar to the native platform but allows you more flexibility. The app is tight on security, so if you do not perform any activity in 10 minutes, the app logs you out, and you will have to log in again to bet. The app does not allow players to log in with a phone PIN or Face ID, which is not a problem since everything is secured with SSL encryption. The app has a good score of 4.8 out of 5 on the App store. The rating was based on 24000 reviews.
Positives of the App
There is nothing better than having a betting app that works smoothly to ensure you get the best betting experience. The PointsBet app is one of those apps that allows you to enjoy a seamless and smooth experience while gambling. The app is designed with features that allow you to easily make bets and explore the market in an improved fashion. Some of the perks of playing on the PointsBet app include
Easy-to-use interface and decent experience: You will have no trouble navigating the PointsBet App, even if this is your first time. The interface is designed for easy use. All the controls are displayed clearly, and all the texts are visible enough.
PointsBetting Feature: the app will allow you to enjoy the signature sportsbook betting feature of the mobile app.
Live streaming: many apps do not provide live streaming services, but you can track your games as they go on the PointsBet App.
Remarkable customer support: you will have a team of agents waiting to support you at any time.
Negatives of the app
We all have individual differences, so it is impossible for a sports betting app to satisfy every player in all ways. You will find that some of the negatives of the app do not apply to you as a player. These are factors that only affect a few players. Some of the negatives are drawbacks that affect a good part of the gambling population that uses the app. Some of the general drawbacks of the app include
Slow Withdrawals: the casino industry is fast-paced, and players want to wager, win, and get their winnings in the blink of an eye if possible. However, when betting on the PointsBet app, you must endure a long processing time. This means that you will not be able to access your wins instantly.
Few banking methods: players enjoy having a variety of payment methods; however, the PointsBet app only provides players with limited banking options.
Download PointsBet App in Ontario
Getting the PointsBet app is your ticket to enjoying the best odds from anywhere in the world. The app is available to all players; if you have a smartphone or a smart mobile device, you can play on the PointsBet app. You can get the mobile app on the official PointsBet site. Players who bet on an android can download the app from the Google play store. The app is open to everyone, so it is free; you will not be expected to pay any fee to download and install the app. It is also available for iOS users on the app store.
| | | |
| --- | --- | --- |
| App Name | Android | iOS |
| PointsBet Sportsbook and Casino | Yes | Yes |
iOS app user reviews
iOS devices offer the best luxury, and betting on such devices make it even more enjoyable. PointsBet makes it possible for players with iOS devices to enjoy betting. Some of the reviews made by players are:
Degenmuffin left this review. "PointsBet is a great book to have in addition to other books. I wouldn't choose this as the one to use exclusively, but they often have very generous odds on MMA probs that deviate from what other books offer."
Dixieboy84 left this review "Hello, everyone that wants to know if PointsBet is for you. Yes, it's a nice-looking app, and it makes you think, wow, this app is probably a nice one…
Android app user reviews
Android users constitute about half of the gambling population. Reviews made by these users are taken seriously, and PointsBet uses all the suggestions and complaints to make improvements that make the app more stable and optimal. Some of the reviews made by android users are:
Rock Lee left this review "I used to love Pointsbet a lot and would always recommend it to others…."
Matthew Anderson left this review "Sportsbook is okay… I spend healthy amounts on these casino apps… But the sportsbook is ok."
The reviews made by android users are not as impressive as that made by iOS users. This means that the app has a better iOS reception.
How to Sign Up for a PointsBet Sportsbook Account in Ontario
Betting with PointsBet offers improvements, you will not find elsewhere; playing on the app and website offers you the same value. Creating an account with PointsBet brings you one step closer to the fun. You can enjoy juicy odds and nice promotional offers all the time. Players who do not want to be left out of the fun can sign up with these steps:
Visit the official PointsBet website for your jurisdiction
Use the Check your state tool to drop down and choose your gambling region. Your state will determine the gambling services you will be allowed to access. Players who cannot find their gambling jurisdiction can choose other states.
Provide the details the platform demands after you click the sign-up button located at the Top right Corner.
Signing up for the app will require you to download the app from the app store. After that, the process is the same as the website version. If you have any promo code, ensure to provide it. Also, agree to the terms and conditions, or else you will not be able to register.
Software at PointsBet Sportsbook in Ontario
The success of PointsBet as a sportsbook can be attributed to the quality of software offered by the platform. Talend cloud is employed to ensure compliance and stability on the platform to cope with the sportsbook's expansion through international markets.
The software ensures that the platform does not experience any glitches. The cloud data infrastructure provided by Talend allows the platform to meet the standards of the market. The platform also utilizes the newest SSL encryption software to ensure that no unsecured connection is made with the platform.
Payment Options with PointsBet in Ontario
Players have access to a couple of payment methods on this sportsbook. You can use up to make payments through about 7 methods. Some of these methods include
Online Banking: This method is safe and secure. You can deposit a minimum of $10 and a maximum of $10000 with this method.
Credit/debit cards: You can fund your account using any debit or credit card. You will have to work with a $5 minimum limit and a $50,000 maximum limit.
ACH/Check: with ACH /eChecks, you can fund your account with up to $50,000.
PayPal: PayPal is used by over 200 million people worldwide; the payment method is secure and fast.
PointsBet Sportsbook Withdrawal Methods in Ontario
You will be able to access your winnings using the following safe and reliable methods:
Online banking: with the bank's secure network, you can access your winnings without fearing hacks. You must have a valid and active checking account to use this method. When you choose this method, you will be required to wait 1 – 3 days for the transaction to be processed.
ACH/eCheck: the turnaround time on this payment method is not great, but you will be able to access your winnings in 2 – 4 days.
PayPal: this is one of the biggest e-wallets, and players can use this method to withdraw their winnings.
Safety & Security Offered to Players
One thing you will never worry about while playing on PointsBet sportsbook is security. The platform is licensed in about 14 states. PointsBet, through its license, offers safe and legal betting in Colorado, Indiana, Virginia, Pennsylvania, Louisiana, Iowa, Maryland, Illinois, Ohio, Michigan, West Virginia, and Kansas.
The sportsbook also uses 128-bit encryption to ensure the site is immune to hacks. This means that players' information is confidential, and all payments are safe. Responsible gambling policies are set to ensure players are safe from betting issues. You will enjoy safety for sure when you are on PointsBet.
Contact PointsBet in Ontario
You can reach PointsBet in many ways, and the platform has a customer support system that is open to all users 24/7. You can go to the app's footer to find the Live Chat and Email options. You will not find a long queue using the live chat support. The agents are cheerful and ready to help you get adequate support.
Do not expect instant replies when you opt for email support; it will take the platform about a short while to respond. However, you will get a detailed and meticulous solution to your inquiry.
Pros & Cons at PointsBet Online in Ontario
From reviews of customers and our research, we have ascertained some of the platform's strengths and drawbacks. PointsBet is one of the best options for anyone who is looking for a comprehensive sports market. The sportsbook also has a solid app that helps players enjoy premium betting services while on the go. Some of the hits and misses of PointsBet Include:
Pros
Unique betting options, including PointsBetting
Comprehensive sports market
Live streaming
Awesome welcome rewards
Licensed and uses SSL encryption
Cons
Players can lose more than their original bets
App has a low rating on the google play store
PointsBet Sportsbook Ontario vs Other Sports Wagering Platforms
PointsBet sportsbook offers high-quality betting services. Players who choose this platform enjoy numerous benefits, from a welcome package to a comprehensive betting market. Even though many sportsbooks exist in the industry, PointsBet has stood out.
In a creative Endeavour to attract players, the bookmaker has its unique betting type, PointsBetting. You will not find this bet type on any platform in the industry. Another important feature you will find on this sportsbook that most competitors fail to include is a live streaming service. When playing on PointsBet, you can keep track of live matches and make better predictions.
With a responsive and high-quality app, PointsBet secures its spot among the big leagues. The platform has much to do before it can be termed a top sportsbook, but we can now applaud its effort. There are bigger sportsbooks in the industry, and if given time, PointsBet would be on the list of the biggest names in the sports betting industry.
Our Final Verdict of Our PointsBet Sportsbook in Ontario Review
PointsBet sportsbook has carved out a space for itself in the gambling industry. The sportsbook has done its homework and knows what the betting public needs. The bookmaker has licenses in 14 states, allowing the brand to offer legal and safe betting services to players in different jurisdictions. New players get to start their PointsBet betting journey with a generous reward.
Mobile players can wager on their favourite teams from their devices, all thanks to the well-designed sportsbook app. The app allows players to enjoy live betting and streaming, a trending feature in the betting industry.
The bookmaker protects the funds and information of players using 128-bit SSL encryption. This way, players can bet with their minds at rest. We can say that PointsBet has dotted all the I's and crossed all the t's. This promising sportsbook is a good option for any player who wants to enjoy good odds and a decent app.
Responsible Gambling
Anything that is fun and thrilling can lead to addictions and other complications. That is why the gambling industry is cautious about irresponsible gambling. The gambling industry has set up policies which protect players from becoming victims of gambling problems at any measure.
Players younger than the stipulated gambling age are restricted from the sportsbook; they are not even allowed to create accounts. Responsible gambling also extends to set gambling limits that prevent players from splurging excessively on gambling. Every player must settle for a specific minimum and maximum limit. We have some tips that can help you gamble responsibly:
Set a gambling schedule and go over it.
Do not borrow money to bet.
Know that it is all about the fun at the end of the day.
Make budgets; if you can't, download apps that can help you create and stick to budgets.
Never bet to cope with any emotional issue.
❓ FAQ
Is betting legal on PointsBet Ontario?
Of course, the platform only offers legal services. The bookmaker has permits from the Indiana Gaming Commission, which allows it to offer legal services in the region. It also has permits from New Jersey (DGE), MGCB, CDG, IRGC, IGB, WVLC, Virginia Lottery, New York State Gaming Commission, etc. The point is the platform is legal and does not operate on its terms; rather, it is regulated by respected bodies.
Who can bet at PointsBet Ontario?
There is no restriction on who can or cannot bet on PointsBet. The platform is open to all players above the age of 18. You can play on the platform as long as gambling is legal in your region. The sportsbook is open to players from America, but players outside the region can enjoy offshore betting through the app or the native platform. When registering with the platform, you must specify your state. This will determine the services you enjoy on the platform; you can also choose other states.
What is the minimum deposit amount for PointsBet Ontario?
Players can use multiple payment methods to get money into their accounts. The bookmaker allows all players to enjoy the same minimum and maximum limits across all payment methods. Players who choose Prepaid Cards can deposit a minimum of $5. Credit/ Debit card users can also make minimum deposits of $5. Bettors who choose ACH/eChecks can make deposits as low as $5. Online Bank transfers and PayPal also allow a minimum of $5. The deposits are usually instant with no fee charged.
How do I download the PointsBet Ontario app?
The sportsbook app can be downloaded through the official bookmaker's website. The app is compatible with android and iOS. iOS bettors can get the app by simply loading the App store and using the search tool to get the app. Once you find the app, you can click 'Get' to download the app on your iOS device. It is the same process for both iPhone and iPad users. Bettors who use androids can get the app by going to the play store and searching for it.
Does PointsBet Ontario offer live betting?
Of course, in-play betting is available on this platform. Players can wait for the games to begin and then make their wagers as the action unpacks. The in-game betting option is available to every player. You will find many sports that you can bet live on. For players new to live betting, know that the odds are not stable; everything depends on the tone of the game. So, check the stats before making your bet if you choose to play live games.